Below the most recent feedback from our patients
Some patient feedback throughout April
Booking Experience
Patient 1: A very professional service, approachable, understanding and sincere. Easy to book my appointment and sympathetic when I had to cancel my original appointment on the day due to flu, giving me time to recover before I re booked my procedure
Patient 2: Very professional service, prompt and helpful communication.
Patient 3: The booking procedure and website gave me all the information I needed to know.
Patient 4: I was very impressed with the service and the info packs were very informative.
Experience During Surgery
Patient 1:  The whole procedure was caring, efficient, professional and filled Amanda and I with confidence in the knowledge that both Martin and Carolyn knew exactly what they were doing throughout. I was made to feel as if the whole procedure was all about me, Martin and Carolyn made me and my Partner feel relaxed throughout, chatting to both of us during the procedure so much so that I was surprised as to how quickly the procedure was completed. An awesome experience that I would happily undertake again, although I am sure that this first time will be a success.nation of the after care procedures was excellent and very helpful.
Patient 2: Dr Kittel was extremely welcoming and relaxed and both he and Carolyn made the experience very pleasant and I felt very supported throughout.
Patient 3: Both Dr Kittel and the nurses were very professional and made feel at ease throughout the whole procedure. I was pleasantly surprised about how quickly it was all done. Thank you.
Patient 4: Everything was explained in full and I was kept at ease throughout.
Patient 5: The worst part was apprehension before the procedure. The actual procedure was painless – when I felt something the doc injected a bit more anaesthetic then I felt nothing. I think starting that day with a 1k swim really helped me feel calm.
Aftercare Experience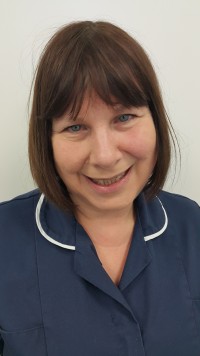 Patient 1:  Carolyn was excellent explaining the aftercare instructions and excelled in looking after Amanda who felt faint having sat with me during the procedure. I was asked to wait for twenty minutes after the procedure so that Martin could have one final check that all was well before being allowed to make my way home, again putting us both at ease.
Patient 2: I felt that throughout the procedure I was given exceptional care and attention. Post treatment I was allowed to recover completely at my own pace prior to leaving and the staff gave me such personal care and attention at all times.
Patient 3: Thank you for being so caring and offering me a drink. Your team are efficient and work well together.
Patient 4: The aftercare was explained in great detail and I left feeling confident
Overall Experience
Patient 1: Many Thanks to both Martin and Carolyn for making this whole procedure as pleasurable and painless as possible.
Patient 2: An exceptional service in all aspects. Throughly professional yet relaxed and welcoming which allowed me to feel safe and cared for at all times. First class service which I cannot recommend highly enough!
Patient 3: The whole experience was pleasant and reassuring. 10 hours after my surgery I have to say I'm feeling well.
Patient 4: Vasectomy is a worrying prospect for a lot of men but I was kept informed and comfortable throughout. I am very happy with the service I received.
Patient 5: The worst part was apprehension before the procedure. The actual procedure was painless. Then for hours afterwards I waited for the pain to kick in, but it never came. The same story the next few days – now it's been nearly two weeks and still no pain, barely any discomfort. And I only took painkillers before the procedure, none after, because I didn't feel pain. I'm back to swimming and long walks, will wait a bit longer before cycling though. Now I feel so normal I would wonder if anything changed at all. I think we should not be shy and talk proudly about our vasectomies to friends because it is important that they know the difference between a crude slash-and-chop job, and a careful and precise no-scalpel open-ended procedure by a highly experienced specialist like Dr Kittel which massively reduces the risk of pain and complications. I am so happy to be childfree! Decades of fun travels and exciting projects lie ahead… thank you doc!