Find below information about online payments
If you wish to you can make a card payment for a vasectomy operation or a semen sample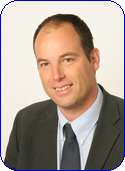 online using a credit or debit card, click here to pay now.
Simple refund policy: If you have made payment in error, please email us straight away within 1 hour to office@tvvs.uk and we will refund you in full. Once payment has been made we will start working on your case, put you onto our clinical system, create a medical record, start sending forms and contact you on several occasions to make an appointment. After all this work has been done we will keep an administration fee of 10% of the vasectomy cost i.e. £49 for any refund request. This fee will pay also for the retention of your medical record for up to 10 years. If after the consultation / webinar or a personal letter from Dr Kittel (after a bespoke question or because you a patient under the age of 25 who will automatically need personal approval by Dr Kittel) you decide not to go ahead we will keep a fee of £95. If you change your mind within 1 week to 1 day of the appointment a fee of £195 for our expenses. If you don't attend and do not let us know we will keep £245.  We will not ask any questions as we understand the private nature of such a decision. For refund requests, please also see below.
Efficient Payment Policy
Click here to book a consultation with no obligation to go any further with your vasectomy OR as a down-payment for a consultation and vasectomy in one go. Alternatively, call my secretary on 07973 663355 for a payment over the phone or receive an individual payment link via email.
To be efficient we request the full payment of £490 if the booking is less than a week before the appointment or a downpayment of £195 and payment of the remaining balance of £295 a week before the appointment. If you had a consultation and already have paid £95 you will only pay the remaining balance of £395 when the appointment for the procedure is made. The discount if available for up to 6 months after the consultation.  We do not process card payments in clinic and unfortunately cannot process AMEX at the moment.

After Downpayment
Please wait for us to contact you within 3 working days OR call us on 07973 663355 to book your appointment and send you your Patient Information. We will ask you to complete 2 forms online that will save directly into your patient record.
Price-inflation and refund guarantees:
During times of high inflation our customers appreciate the following guarantees:
After full payment of a vasectomy package of £490 we guarantee to perform a vasectomy for up to 12 months following the date of the payment.
After down-payment for a vasectomy of £195 we guarantee to perform a vasectomy for the published price of £490 for up to 6 months following the down-payment provided the remaining payment of £295 is made in accordance with our policy at least 1 week before the procedure.
After payment of a consultation / webinar of £95 we guarantee to carry out this service for up to 12 months, but we do not guarantee the price of the full vasectomy package. The down-payment will count towards the full vasectomy package for up to 12 months.
Refunds of any kind have to go to the payment card and must be requested within 11.5 months of payment (for us to be able to refund the payment comfortably with Worldpay within 12 months of the payment). We will destroy any paperwork relating to any confidential information including payment information after 12 months. Unfortunately, due to a variety of confidentiality issues we cannot refund payments automatically without discussing this with the patient beforehand (because patients use company cards, partner cards and others and our company name is displayed on the statement. We will make charitable donations to the amount of unclaimed.
Any refund is subject to the payment policy above. Additional credit card transaction charges of less then 5% of the total value may be applied if a refund into a UK registered bank account becomes necessary due to the inability to refund to a payment card (i.e. card out of date or Worldpay unable to issue refund due to the length of time since payment). Due to money laundering legislation we are sorry we cannot accept refund requests to any but UK registered bank accounts.