Find below information about online payments
If you wish to you can make a card payment for a vasectomy operation or a semen sample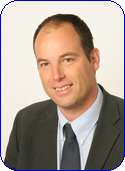 online using a credit or debit card, click here to pay now.
Simple refund policy: If you have made payment in error, please email us straight away within 1 hour to office@tvvs.uk and we will refund you in full. Once payment has been made we will start working on your case, put you onto our clinical system, start sending forms and contact you on several occasions to make an appointment. After all this work has been done we will keep an administration fee of 10% of the vasectomy for any refund request. If after the consultation you decide not to go ahead we will keep a fee of £90 and if you change your mind within 3 days of the appointment a fee of £190 for our expenses. If you don't attend and do not let us know we will keep 50% of the fee.  We will not ask any questions as we understand the private nature of such a decision.
Efficient Payment Policy
Click here to book a consultation with no obligation to go any further with your vasectomy OR as a down-payment for a consultation and vasectomy in one go. Alternatively, call my secretary on 07973 663355 for a payment over the phone or receive an individual payment link via email.
To be efficient we request the full payment of £580 if the booking is less than a week before the appointment or a downpayment of £190 and payment of the remaining balance of £390 a week before the appointment. If you had a consultation and already have paid £90 you will only pay the remaining balance of £490 when the appointment for the procedure is made. The discount if available for up to 6 months after the consultation. We do not process card payments in clinic and unfortunately cannot process AMEX at the moment.

After Downpayment
Please wait for us to contact you within 3 working days OR call us on 07973 663355 to book your appointment and send you your Patient Information. We will ask you to complete 2 forms online that will save directly into your patient record.