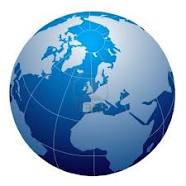 Thank you for considering Thames Valley Vasectomy Services as your vasectomy provider. We serve a large international clientel of patients, who find the proximity of our location to London Heathrow Airport, the ease of making an appointment, the competetive rates and the closeness to some top tourist locations (London, Windsor, Ascot) attractive.
Experience in vasectomy for international patients
We have vasectomised patients from all 5 continents and all European countries.
We also serve a particularly large community of international patients from the United Arab Emirates (UAE), most commonly from Dubai or Abu Dhabi, Saudi Arabia, Qatar, Bahrain, Oman and Kuwait. For all of you it is of particular importance that we can support your request with a bespoke solution as the legality of vasectomy, semen sampling, contraception etc is different in each and every country. Once you sign up for a vasectomy we will provide you with an international patient form to feed back on the considerations below.
Considerations regarding rest after the procedure and travelling back to your current residence.
Please be advised you will need to rest following the procedure. The time right after your procedure is crucial for a good recovery with little or no pain. We advise you book a hotel room for 4 nights following the procedure and rest for a full 48 hours. The first 6 hours you should lie down and the remaining 36 hours need to be very sedentary spending most of the time sitting or lying and not moving around much. This early rest will pay great dividends later on.
You should be able to find very good weekend rates in some excellent hotels. When flying back on Tuesday (after Friday vasectomy) or Sunday (after Wednesday vasectomy) you need to be still moving around with extra time and care to try not to rush and not to increasing your heart rate too much to not cause swelling or discomfort in your scrotum.
Of course you are permitted to go to the restaurant, lie on a sunbed (don't get the crown jewels boiling though!) etc. You are best advised to take a taxi back or be chauffeured by your partner, a friend or relative back to your hotel. Flying back right after the procedure is contraindicated.
You may consider a stay in Maidenhead (close to vasectomy clinic), Windsor (very picturesque and still not too far away) or London. There is ample to do for children if you want to bring your family along.
Please be advised, that the South East of England is the densest populated area in Europe. Traffic can be extremely heavy, particularly on a Friday. For drivers inexperienced in very heavy urban traffic or driving on the left hand side we strongly recommend public or private transport arrangements. Uber operates in this area. There are also quite a few local taxi companies. Plan for ample travelling time to arrive at the clinic without stress or even better stay close to the clinic on the night before the vasectomy. If you arrive a lot earlier, let us know that you are there, we sometimes can fit you in early. The Saints Cafe in St Marks Road is 250m from the clinic and is a lovely place with excellent coffee and products.